Posted by
rpaul2
in
Assignments (Chapters)
, tags:
Briggs
,
Chapter 8
,
five-shot sequences
,
storyboards
,
telling stories with video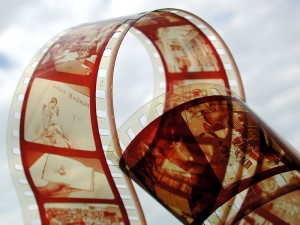 Briggs' eighth chapter explains:
Capturing quick video highlights, not documentary projects
Managing digital video on your computer
Using common software to edit video
Choosing online video hosting services
Driving audience to your video
"The best way to build a solid video story is to think about it the same way you would think about writing."
Use different approaches for different projects
Try storyboarding
Mix your shots
Build five-shot sequences: Close-up on the hands/Close-up on the face/Wide shot/Over-the-shoulder shot/Creative shot
Being a film major at GMU, this is definitely the most chapter that I found the most interesting. It didn't really teach me anything, per se, but it's still beneficiary.
I really liked that Briggs pointed out to "aim for solid, not spectacular clips" – I can definitely see how this would apply in good pieces.